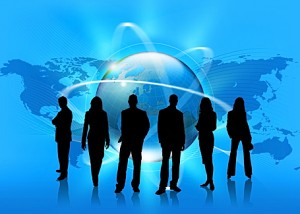 When many people think of giving, they think of gifts and a commercialized Christmas season. Yet giving happens in every aspect of life and it includes intangible things such as time and attention.
Many people over-give to the point of hurting themselves. People also often give the wrong thing. This happens very often in relationships where one person gives someone something that isn't wanted.
Bruce Painter, author and consultant says, "If you can give effectively and intelligently, it is the secret to getting what you want; more importantly, it's the secret to giving others what they want. If you can give others what they want, you're going to get what you want."
Bruce found himself in a situation where he gave everything he had away, and had nothing left. He was exhausted, in pain, and overspent. He had nothing left and became selfish in response. Through his painful experiences, he developed a plan to help others learn the basics of giving intelligently.
The first key is to understand when you are giving and who you should be giving to. Giving happens in relationships because giving, even to a random beggar, creates a relationship. While you can give to anyone, the one person you can't afford not to give to, is yourself. Most people know about sacrificial giving – usually time or money. Intelligent giving is also listening and loving.
The second key of giving is to recognize the signs of unintelligent giving. Every parent knows that their kids will ask for things that aren't good for them and they aren't the only ones. Beyond immediate harm, there is longer-term harm to watch out for. Such as the creation of dependency that constant giving creates or inappropriate gifts that kill, rather than strengthen relationships.
Here are some examples:
– Giving too much to children can actually cause them to be unprepared for life. If a mother always cooks every meal for her children, even in a spirit of generous giving, they will never learn the basics of choosing and preparing their own food.
You might not think this is not so serious if an adult has to live off restaurants and microwave dinners but think if this same thing is done with money. Giving money, without a need to earn, creates disastrous irresponsibility. The child, now a young adult, probably won't even understand why it is so hard for them to get respect.
– Giving the wrong thing in a relationship due to lack of communication often has the opposite effect intended. The receiver, instead of feeling gratitude, will feel resentment. Some gifts are actually 'white elephants'. These rare creatures are hugely expensive to take care of, yet because of their rarity and spiritual significance, are not allowed to be put to work. This is a gift that hurts the receiver.
How to Make Intelligent Giving Decisions:
– The first step to give intelligently, correctly, joyfully and truthfully is to communicate. Communicate openly at work and at home. This means talking and listening.
– Be willing to ask people what they want and be willing to tell others what you want. Very few people are willing to do that.
– When you give to people, check with them and see if it is really what they want. Their situation might change and you don't want to force it.
The Character of a Good Giver:
– Be accountable rather than blaming. The most successful people are accountable. They take responsibility for what they are doing. Leaders will not point fingers at someone else, but look at themselves when things are not going well and try to see how they contributed to the problem. Likewise, they look for how they can contribute to a solution.
Types of Giving:
– Insincere or selfish giving. This is giving because you want to get something back.
– Giving out of obligation is the type of giving that is not done from the heart. Known as the 'guilt trip.' There is no pleasure in it, and the giver feels coerced into it.
– Mechanical giving has no real life or spirit in it. Ritual tithing often turns into this.
– The ultimate type of giving is given freely. It is a joy and a pleasure. It is the type of giving when you hit the giving zone. It is giving intelligently, giving to people what they want and allowing them to give back.
Empowering others is a very important part of giving. Teach others to give. This type of giving feeds the community. It can make a difference in the lives of everyone a person touches. Teaching others to give will have a huge impact and change the world. Teaching children to be givers feeds the future.
Children need to learn the joy of giving from a very young age. Give them the opportunity to give to others and they will feel proud about having the ability to give. Giving also teaches children responsibility.
Be a proactive, intelligent giver, developing your values and principles to reach your full potential…
Article Source:
http://www.bestmanagementarticles.com
http://business-intelligence.bestmanagementarticles.com
About the Author:
Dr. Proactive, Randy Gilbert enjoys producing the "Inside Success Show". He presents his interview with Bruce Painter (LivingInTheGivingZone.com) based upon the techniques from his book. Hear the entire interview free or read the transcript:http://www.insidesuccessradio.com/Guests/Bruce-Painter